4 Reasons to Choose a Mitsubishi Heavy Industries Heat Pump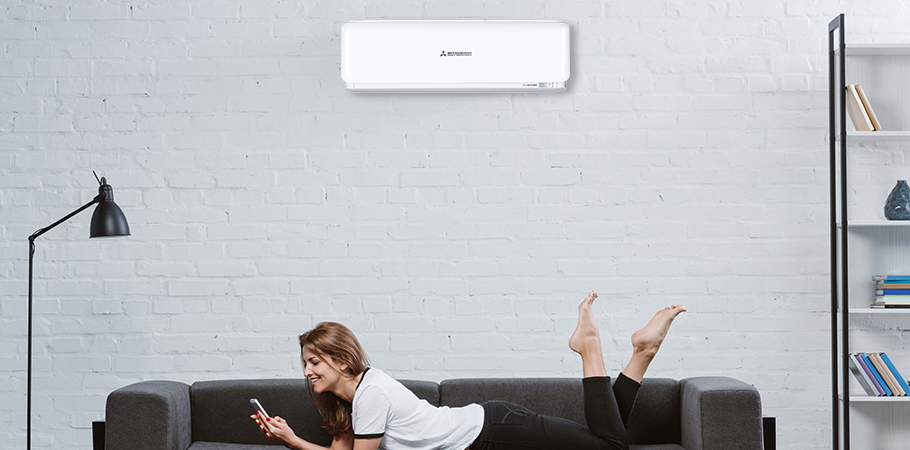 Whether you are in the market for a car, a new outfit, a TV or even a holiday (remember those?) we always want the best that we can afford, right? Well why would choosing a heat pump be any different?
As we approach the warmer months and with many of us spending more time at home, you might be thinking about how you are going to stay cool and comfortable this summer while also staying nice and warm next winter. Obviously, a heat pump is a great choice but with so many different brands out there, how do you know which one to choose? To help, we thought we have put together a quick list of reasons why we (humbly of course) think you should consider Mitsubishi Heavy Industries!
CONSUMER RECOMMENDED
Mitsubishi Heavy Industries is incredibly proud to have several our products recommended by Consumer in their 2020 annual review! Consumer, an independent and non-profit organisation dedicated to getting New Zealanders a fairer deal, reviewed 228 heat pumps and recommended 7 Mitsubishi Heavy Industries split system heat pumps.
In the small category, the 2.0kW, 2.5kW and 3.5kW models of our Avanti PLUS series were recommended with the 2.0kW achieving 84% – the highest rating of any heat pump in the small sized category!
In the medium category, the 5.0kW Avanti PLUS was recommended while the 6.3kW and 7.1kW Bronte models were recommended in the large category. Both the Bronte models performed exceptionally well with regards to noise levels and low temp performance.
No matter what size room you're looking to cool or heat, we've got a Consumer recommended solution for you. You can learn more about our products that were recommended by Consumer here
clean air technology
As we've covered in previous articles, the air quality in your home can have a huge impact on your overall health which is why we think our Clean Air Technology is a real winner.
Mitsubishi Heavy Industries' Clean Air Technology is a combination of several different specialised components and functions incorporated into our split systems that are designed to work in synchronisation to help improve indoor air quality.
Specially designed filters capture airborne allergens such as pollen, hair, dust and fine smoke particles. The Allergen Clear Operation works to deactivate any odour causing bacteria, including mould and viruses that captured allergens might be carrying. A specially treated, anti-microbial fan also helps to inhibit the growth of mould within the unit. Lastly, the Self Clean Operation helps to clean and dry all internal components to help deliver clean and odour free air!
Perfect for asthma and allergy sufferers, Clean Air Technology is included in our Avanti, Avanti PLUS and Bronte series of split system air conditioners. Visit our blog to learn more about Clean Air Technology and how it can help improve air quality in your home
INDUSTRY LEADING ENERGY EFFICIENCY
An energy efficient heat pump will use less electricity to achieve the same outcomes as a non-energy efficient heat pump. Less electricity means less running costs. It's as simple as that!
Improvements in the internal design, in combination with the use of R32 refrigerant, means our split systems, including our Avanti, Avanti PLUS and Bronte series are some of the most energy efficient on the market. While the Avanti series and Bronte series do deliver great energy ratings, the Avanti PLUS is the real star.
Considered our Platinum Series of split systems, the Avanti PLUS achieves some seriously impressive energy ratings. The 2.0kW model is currently the most energy efficient heat pump in New Zealand. With an industry leading 7 Star "Super-Efficiency' rating for both heating and cooling the Avanti PLUS will be sure to keep your running costs down.
reliability and performance
Mitsubishi Heavy Industries heat pumps are designed and built to perform in the tough Kiwi climate. Whether it's a split system or a ducted system, our heat pumps will keep you comfortable no matter what the climate.
Our heat pumps have a wide operating range, giving them the ability to function in heating mode at -15oC all the way up to 46oC in cooling mode, making them the perfect solution for all year round.
According to Consumer in their 2020 annual review, the Bronte series of split system heat pumps, were the top performers when it comes to performance in low temperatures. The 7.1 Bronte model (SRK71ZRA-W) coming out on top by scoring 87% for low temp performance making it the best performing heat pump in colder temperatures.
If you're considering replacing our upgrading your heat pump for your home office, leave some details in the form below and we'll get an authorised Mitsubishi Heavy Industries installer to get in touch to provide a quote!
You might also be interested In