5 Things You Didn't Know Your Heat Pump Could Do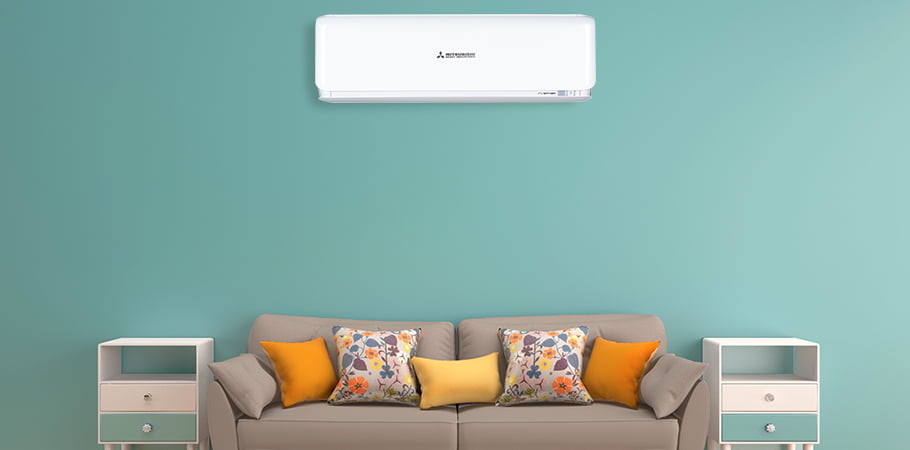 They keep us toasty warm while we're bingeing Netflix or watching the rugby during winter and cool when we're watching watching the cricket in summer. We love them. Many of us can't live without them. You guessed it, we're talking about reverse cycle heat pumps.
Originally invented all the way back in 1901, the first heat pump was installed in a printing plant to help control both the temperature and the humidity which helped maintain consistent paper dimensions and ink alignment in the machines.
Today, reverse cycle heat pumps are installed in around 30% of Kiwi households and are mainly designed to keep us comfortable all year round. However, your heat pump also has a range of handy features and functions that you probably didn't even know about. In this blog, we take a closer look at 5 things you probably didn't know your Mitsubishi Heavy Industries heat pump could do.
Capture and Neutralise Allergens
Hayfever sufferers know all too well the effect allergens can have. Itchy and red eyes, runny nose, constant sneezing, headaches, the list goes on. It's not fun. Thankfully though, this is where your air conditioner can help.
The Allergen Clear Filter™ in Mitsubishi Heavy Industries split systems is designed to capture and airborne allergens such as pollen, hair and dust1. The Allergen Clear Filter contains a specially formulated Enzyme-urea compound which, when activated via the multi-stage Allergen Clear Operation, breaks down the captured allergens and deactivates any bacteria2 they may carrying, including mould and viruses3.
Learn more about how Mitsubishi Heavy Industries heat pumps can help remove allergens via our blog post.
Deliver Powerful Boost To Quickly heat or Cool Your Home
Perfect for when you arrive home to a hot or cold home, the High Power Mode available on Mitsubishi Heavy Industries split systems delivers 15 minutes of boosted airflow to quickly cool (or heat) your space.
Keep Its Internal Components Clean
Self Cleaning Mode is a separate function which is designed to dry the internal components, including fan and filters. This helps eliminate mould and deliver clean and odour free air. This is meant to be run after the Allergen Clear Operation and it's recommended that this operation is used every few weeks.
Learn more Self Cleaning mode and how Mitsubishi Heavy Industries heat pumps can help improve indoor air quality via our blog post.
Minimise Running Noise
During winter, it's not uncommon to run your heat pump throughout the night. While most of our split systems are whisper quiet as it is – the Silent Operation reduces the noise of the outdoor unit even further. This makes them perfect for extended use throughout the night.
Adjust LED Brightness
Available on both our Avanti and Avanti PLUS series this function allows you to adjust the brightness of the LED display on the indoor unit. This means a darker room, less disturbance and ensures a good nights sleep! This make the Avanti and Avanti PLUS series perfect for bedrooms.
Thinking of replacing or upgrading your heat pump? To speak with a local MHI installer, who can recommend the perfect solution for you, visit our request a quote page, leave some details and we'll get a MHI installer to get in touch!
1Test method: ELISA colorimetric method Laboratory: Independent administrative agency national hospital mechanism Sagamihara Hospital, No.1536
2 Test method: ELISA colorimetric method / ELISA fluorescent method Laboratory: Independent administrative agency national hospital mechanism Sagamihara Hospital, No.1536
3 Test method: TCID (Infection value 50%) Laboratory: Foundation of Kitazato Environmental Science Center, No.15-0145
You might also be interested In