MHI Opens 'Akoranga' Training Facility in Auckland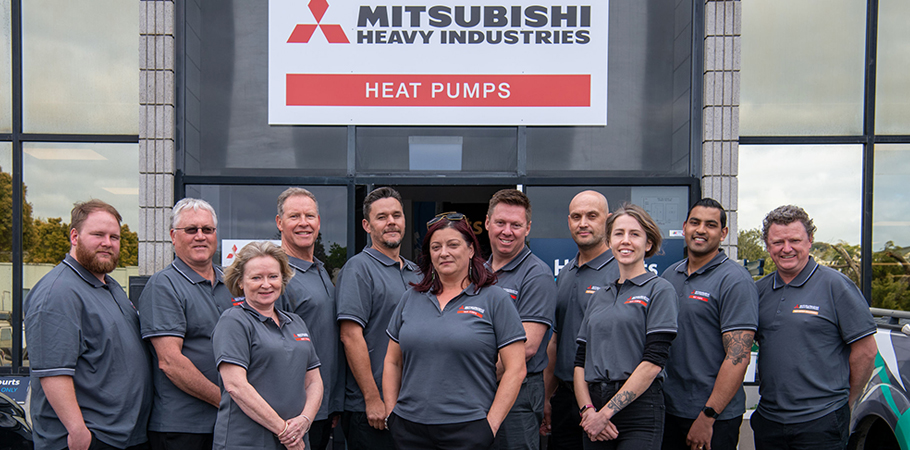 As part of their ongoing dedication to training, customer development, support and overall business growth within New Zealand, Mitsubishi Heavy Industries recently launched their brand new 'Akoranga' training facility at their head office in Epsom, Auckland.
Meaning 'circumstance of learning, time of learning or place of learning, in native Māori, 'Akoranga' represents both the new training space and the ethos of the Mitsubishi Heavy Industries team as they look to support New Zealand customers with a dedicated training and learning space.
The Akoranga training facility offers installers a hand on, technical experience of Mitsubishi Heavy Industries' entire range of products. Most notably, the Avanti®, Avanti PLUS® and Bronte® series of split system heat pumps – all of which were recently recommended in Consumer's 2022 heat pump product review.
As well as the Consumer recommended high wall split systems, installers will also have access to several of MHI's ducted systems, ceiling cassette systems, ceiling suspended systems as well as their Q-ton hot water heat pump solution. Almost all products within the facility are fully functional and will be used for technical training of both installers and service agents.
The opening event saw a huge turnout with over 100 attendees over the course of the day as well as the much-loved Lucky Taco food truck which kept all hungry attendees fed.
message from management
Spokesperson for Mitsubishi Heavy Industries and New Zealand's Manager, John McMaster, notes that the success of this opening shows the demand for hands on training and support from manufacturers amongst installers and other trades.
"After a huge amount of hard work behind the scenes, we're over the moon to have finally been able to officially open the facility and welcome visitors into the space. We understand our customers strong need for support and training so we're are focused on delivering this through a variety of different ways for both our installers and service agents" – John McMaster.