Flexizone Ducted Zoning Solution
Flexizone Ducted Zoning Solution
what is flexizone?
Flexizone is Mitsubishi Heavy Industries' proprietary zoning solution. Easily integrated into any Mitsubishi Heavy Industries ducted system (including our FDU series, FDUA series, FDUM series), the Flexizone zoning solution gives more control of your ducted system by allowing you to turn individual zones on or off.
This provides much better control over your home's climate and allows you to save energy by turning unused zones off.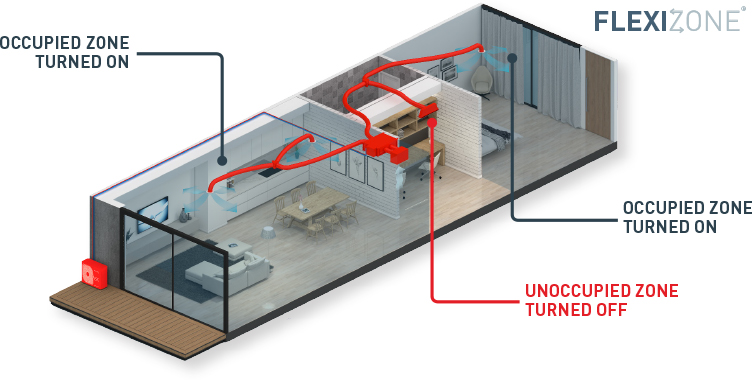 wired zone controller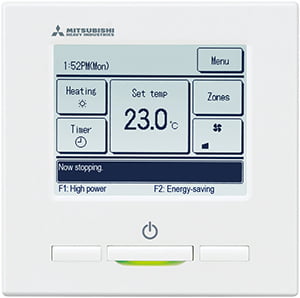 The RX-EXZ3A zone controller provides complete control over your ducted system – all in one, simple solution.
Individual on/off control of up to 4 zones when used in conjunction with MHIAA's zoning solution*.
Large, 3.8" backlit LCD touch screen with easy to navigate menu.
Control the operation mode and set temperature of your system.
Access timer and scheduling functions.
Access additional features including Home Leave mode, Silent Mode and High Power mode.
Multi-language display (7 languages)
**MHI Flexizone zoning solution includes relay board (MH-4ZRM) as an accessory item that supports 24VAC damper motors. Transformer to be sourced locally