Which MHI Split System Is Best For Your Space?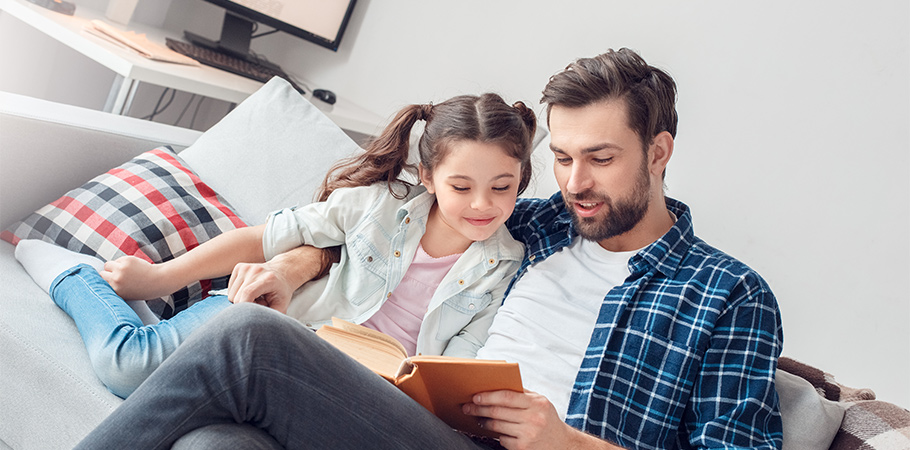 Whether you're looking at a heat pump for your lounge room, bedroom or home office, there's plenty of things to consider. To help, we've put together a quick guide on the differences between our split system heat pumps, a summary of feature/functions, as well as a handy sizing chart, to help you decide which one is going to be the best solution for your space.
Avanti series
The Avanti is one of our most popular split systems. With 5 capacities available – 2.0kW, 2.5kW, 3.5kW and 5.0kW, the Avanti split system heat pump is suited for small to medium spaces. It comes with all the convenient features and functions that our split systems are known however, it also includes some additional benefits which differentiate it from our other split systems.
High Energy Efficiency
Due to its size, highly efficient components utilisation of R32 refrigerant, the Avanti boasts high energy star ratings. This helps keep running costs down while also keeping you comfortable all year round.
LED Brightness Control
Another extremely handy feature the Avanti has is the LED Brightness Control. This allows you to adjust the brightness to 50% or turn it off completely making it perfect for bedrooms.
Quiet Operation Levels
With quiet operation levels, on both the indoor and outdoor units, the Avanti is perfect for bedrooms – especially kids rooms where sleep is of utmost importance!
Summary: The Avanti is a great all rounder for almost any small to medium space including a home office, bedroom or medium sized living room. It's energy efficient, has a stylish, modern design and incorporates a huge range of features and functions. The dimmable LED on the indoor unit makes it perfect for bedrooms to ensure you get a great night's sleep.
Avanti PLUS
Next up is the Avanti PLUS, which is considered our platinum series of wall mounted split systems. What makes the Avanti PLUS so special you ask? As well as an award winning, stylish design, the Avanti PLUS incorporates some advanced features and functions that are exclusive to the Avanti PLUS series.
Consumer Recommended
New Zealand's leading consumer advocacy group, Consumer has recommended all models of the Avanti PLUS® series and we couldn't be more proud!  Consumer makes their annual recommendations based on their performance data including capacity, cooling and heating efficiency and more.
Industry Leading Energy Efficiency.
The Avanti PLUS series boasts industry leading energy star ratings. The 2.0kW model (SRK20ZSXA-W) is currently the most energy efficient split system in New Zealand. It boasts a seriously impressive 7 star "super efficiency" energy rating (5.5 star rating for the new zoned energy rating system). Learn more about the new zoned energy rating label system here.
Energy Saving Motion Sensor + Eco Operation
On top of it's already impressive energy ratings is the Avanti PLUS incorporates a motion sensor and advanced Eco Operation which monitors activity in the room and adjusts the temperature to save energy. It turns the unit off when no activity is detected for an extended period.
LED Brightness Control
Like the Avanti series, the Avanti PLUS incorporates a dimmable LED light on the indoor unit. This makes the Avanti PLUS perfect for installation into bedrooms.
Summary: If you're looking to keep running costs down, the Avanti PLUS is for you. Coming in a wide range of capacities – 2.0kW, 2.5kW, 3.5kW, 5.0kW and 6.0kW, the Avanti PLUS is the perfect energy efficient solution for a small home office, bedroom or even a larger living room.
Bronte
The big brother of our wall mounted split systems is the Bronte series. Coming in larger capacities – 6.3kW, 7.1kW, 8.0kW and 9.5kW the Bronte series is designed for larger, open spaces such as a living room. We take a look at some of it's unique features and functions below.
Consumer Recommended
Both the 6.3kW and 7.kW models our the Bronte series have been recommended by consumer. The 6.3kW scored an overall rating of 82% – the highest rating among the large capacity units. The 7.1kW also performed well, with a 92% rating for it's outdoor noise level – the highest rating of any heat pump of any size!
Long Reach Airflow
By utilising CFD (computational fluid dynamics), used by jet engine manufacturers, our engineers have been able to improve and optimise the design the internal fan blades, allowing the Bronte to deliver the most powerful yet efficient airflow possible.
This advanced and specifically engineered design gives the Bronte an industry leading, 18m long reach airflow* and ensures powerful and even air distribution whilst remaining efficient to run.
Low Temp Performance
Confirmed by Consumer in their latest review, the Bronte series is a top performer in lower temperatures. Rated as the #1 split system heat pump for performance in colder temperatures, the 7.1kW model scored a huge 87% for low temp performance – the highest of any heat pump on the market.
Blue Fin Technology
The Bronte series outdoor units are coated with specially formulated layers that assist in reducing the rate of corrosion making them perfect for coastal areas.
Summary: The Bronte is a true powerhouse. With all the standard features and functions the other wall mounted split systems provide, the Bronte goes the extra mile by delivering long reach airflow and proven performance in low temperatures as well as extra protection against the elements making it perfect for larger spaces.
WERA Series
The SRF-ZS series is our tried and trusted floor mounted split system. Coming in 2.5kW, 3.5kW and 5.0kW capacities, the SRF-SW wall mounted series are suited to small to medium spaces and perfect for those in colder climates.
Low Temp Performance
Due to it's robust design and high quality components, the SRF-ZS series can operate in temperatures as low as -20oC. This makes them perfect for colder climates and where reliability is key!
Quiet Operation
Silent but effective, the SRF-ZS series delivers perfect climate all year round – and you won't even know it's there.
High Power Mode
Provides 15mins of boosted power allowing you to quickly heat or cool your home before returning to normal operation. Perfect for when you first arrive home.
Air Outlet Selection
Select whether the airflow is distributed via the upper outlet, the lower outlet or both. This ensures even air distribution, whether you're in heating or cooling mode.
Summary: With its quiet operation, the SRF-ZS series is perfect for bedrooms where wall space may be at a premium. It can fit be installed easily and inconspicuously to delivery perfect temps, all year round!
Sizing Chart
While we always recommend speaking to a local MHI installer who can recommend the perfect solution, you can refer to our handy sizing chart below to get an idea of the best sized capacity for your space.
To speak with a local MHI installer, who can recommend the perfect solution for you, visit our request a quote page, leave some details and we'll get a MHI installer to get in touch!
You might also be interested In